-

1900s
1910s
1920s
1930s
1940s
1950s
1960s
1970s
1980s
1990s
SATCHMO AT THE WALDORF
An absorbing and uplifting new play about the music,
struggles and triumphs of the man who invented jazz.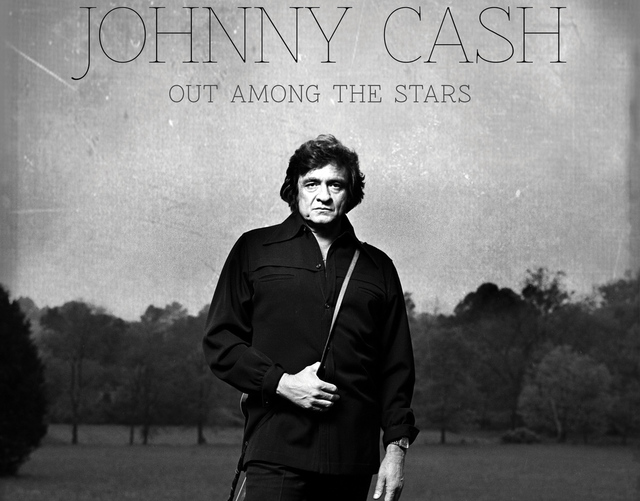 New Johnny Cash album shines light on 'lost' era
FEBRUARY

This May Be The Last Time - Official Trailer from THIS LAND PRESS on Vimeo.
JANUARY

(NASHVILLE, Tenn.) Jan. 21, 2014 – Lucinda Williams will headline the 4th annual Americana Spring Celebration, to be held March 21-22, 2014 at Blackberry Farm, a world-class luxury resort breathtakingly situated in the Great Smoky Mountains of East Tennessee.

This year's musical experience will feature Americana icon Williams along with songstress and SiriusXM "Apron Strings" host Elizabeth Cook playing before the inspiring backdrop of Blackberry Farm to benefit the not-for-profit artist advocacy group. Reservations are available at 1-800-557-8864 or www.blackberryfarm.com.

"We are so excited to be returning to Blackberry Farm this spring, " said Jed Hilly, Executive Director of the Americana Music Association. "a chance to see Lucinda and Elizabeth at this venue is truly a once in a lifetime experience."

Lucinda Williams added, "The Americana Music Association gets it; they advocate for the artist and I'm proud to advocate for them! I'm excited see some friends at Blackberry Farm and be part of this fundraising weekend."


SAM MOORE: NO SLOWING DOWN IN 2014
MOORE SET TO RECORD CIVIL RIGHTS SONG IN MEMPHIS,
TAPE A TV SPECIAL, AND SING 'BANG BANG BANGITY BANG'
ON CBS' 'HOW I MET YOUR MOTHER'

NASHVILLE, Tenn. (January 7, 2014) – Rock and Roll Hall of Fame member Sam Moore has no intention of slowing down in 2014. The Legendary "Soul Man" headed into the New Year with an appearance in the widely-known international comic strip NANCY, where Sluggo helped remind Nancy what Santa and Sam had in common. And now, with 2014 underway Sam is soon to be a traveling man!

Moore is scheduled to head East on January 10th making a pit stop in Atlanta, Georgia, where he is taking part in the All My Friends: Celebrating the Songs & Voice of Gregg Allman special taping at the historic Fox Theater. Moore will perform "Please Call Home," and "Soulshine," as part of the finale sing-a-long.

Continuing on the promotional trail, Moore heads to Memphis where he will record a special version of the 1968 song "They Killed The King," as part of a remembrance of the history of Dr. King and the civil rights movement. "I was privileged to have been in the company of Martin Luther King, Jr. back in the day and I know what he was hoping to accomplish," says Moore. "When I was asked to record this song, I thought there is no better time than right this moment and I knew I had to do it."

Music lovers can tune in to the ever-popular CBS television show, How I Met Your Mother to hear Moore's rendition of "Bang Bang Bangity Bang" for the episode. This is Moore's second version of the song; his first version appeared in episodes airing in September and December 2013. "It was really hard to do this latest version because it's so ridiculous. It was all I could do to keep from cracking myself up from the lyrics. You just have to watch and hear this thing."

One final stop brings Moore back to Music City, where he recently performed to rave reviews at the Playin' Possum – The Final No Show! tribute concert for George Jones. On January 21st, Moore will hit the stage and tape an episode of The Marty Stuart Show, a weekly television show airing on RFD. The air date for this specific show will be announced soon. "I love Marty, he's been a buddy for years and years and I am so glad to do his show," says Moore. "People don't realize my connection to country music. I have recorded and performed songs with Wynonna, Vince Gill, Travis Tritt, Joe Diffie, K.T. Oslin and Diamond Rio. I was honored to be a good friend of the late George Jones, I recorded the Garth Brooks penned "We Shall Be Free," and I was fortunate to have recorded with the late Conway Twitty. My collaboration with Twitty, "Rainy Night In Georgia," is considered one of the 100 top country duets of all time and landed us nominations by the CMA and ACM. I never stop looking forward to coming back to my second home, Nashville."

DECEMBER

ON THE MEND.
KEEP TEX LOGAN
BUSY THIS CHRISTMAS.
SEND
THE MAN WHO WROTE
"CHRISTMAS TIME'S A'COMING"
A CHRISTMAS CARD OR LETTER.
Tex (Benjamin) Logan
. c/o Morris Hills Center.
77 Madison Ave. Morristown, NJ 07960
ATTENTION: ROOM 423
Source: Doug Hutchens - Archives of BGRASS-L@LSV.UKY.EDU Bluegrass music discussion

Singer, songwriter and author
Rosanne Cash
premieres her new album "
The River and the Thread
" during a special residency at the Library of Congress Dec. 5-7. On Thursday, Dec. 5, Cash will premiere the album in a concert with the Rosanne Cash Band, featuring John Leventhal. She hosts a round-robin with fellow songwriters Leventhal, Cory Chisel, Rodney Crowell and Amy Helm on Friday, Dec. 6. On Saturday, Dec. 7, she appears with Natasha Trethewey, the Library's Poet Laureate Consultant in Poetry, in a conversation co-presented by the Library of Congress Poetry and Literature Center.
One of the most compelling figures in popular music, with a body of work encompassing country, rock, roots and pop influences, Rosanne Cash inherited a reverence for song and profound artistry – and an equal duty to find insights of her own. The oldest daughter of country music icon
Johnny Cash
and stepdaughter of June Carter Cash of the legendary Carter Family, she holds a lineage rooted in the very beginning of American country music, with its deep cultural and historical connections to the South. Over a three-decade career she has responded to this heritage with 15 albums of extraordinary songs that have earned a GRAMMY™ Award and nominations for 12 more, the Americana Honors and Awards' Album of the Year Award, and 21 top-40 hits, including 11 No. 1 singles. Her four books include the best-selling memoir "Composed." In recent seasons, Cash has appeared in concerts and talks at the Spoleto Festival, Toronto's Luminato festival and the Festival of Arts and Ideas, and partnered in programming collaborations with the Minnesota Orchestra, Lincoln Center and San Francisco Jazz.
In "The River and the Thread," Cash evokes the "bittersweet stories of people and places of the South," in a kaleidoscopic examination of its geographic, emotional and historic landscape. "I went back to where I was born, and these songs started arriving in me," she has said. "All these things happened that made me feel a deeper connection to the South than I ever had. We started finding these great stories, and the melodies that went with those experiences … I feel this record ties past and present together through all those people and places in the South I knew and thought I had left behind."
Written with her longtime collaborator, producer, guitarist and husband John Leventhal, the album reflects journeys through the Southern states, with stops at William Faulkner's house; Dockery Farms, the plantation where Howlin' Wolf and Charley Patton worked and sang; her father's boyhood home in Dyess, Arkansas; the Sun Records Studio in Memphis; and the Mississippi Delta, with its memories of the birth of the Civil Rights era and the haunting gravesite of the great bluesman Robert Johnson.
SCHEDULE OF EVENTS
Thursday, December 5, 8 p.m. (tickets required)
Rosanne Cash Band, featuring John Leventhal
Coolidge Auditorium, Thomas Jefferson Building
101 Independence Avenue S.E., Washington, D.C.
Friday, December 6, 8 p.m. (tickets required)
Rosanne Cash hosts a round-robin with John Leventhal, Cory Chisel, Rodney Crowell and Amy Helm
Coolidge Auditorium, Thomas Jefferson Building
Saturday. December 7, 7 p.m. (no tickets required)
Rosanne Cash and Natasha Trethewey, Poet Laureate Consultant in Poetry
Hosted by Robert Casper, director of the Library of Congress Poetry and Literature Center
LJ 119, Thomas Jefferson Building

NOVEMBER


What will be the next sound, the next rhythm to move America's teenagers? What star will blast into orbit, launched by a million imaginations? Because a change appears imminent, TV Radio Mirror has asked two experts to crystal-gaze. Art Ford, impresario of Jazz Party, which is seen live on WNTA, Newark, New Jersey, every Thursday night, and is syndicated by film in forty-seven countries, believes a major jazz revival is in prospect. Alan Freed, disc jockey on WABC network radio, whose rock 'n' roll tours have crisscrossed America, says, "The Big Beat is here to stay." Both predictions hinge on the fact that rock 'n' roll grows elderly. Its upsurge began in 1949 and ten years is a long time in popular music history. Each succeeding generation finds a music of its own which becomes almost a secret communication, secure against its elders. In 1900, it was the waltz, then termed "the wickedest dance in history." In 1911, it was ragtime and Irving Berlin led the parade. By 1920, jazz was the theme sound for a rebellious, post-war, "Lost Generation." Jazz surged up out of the Negro South, an earthy blend of blues, work songs, folk songs, spirituals, and just about everything else a musically sensitive and gifted primitive people could make its own.

But jazz became many things to many people, and, in the 1920's, began branching out. The more learned side borrowed from the classics and branched again to produce both swing and progressive jazz. Swing was the thing, and big bands thrived from the late 30's until the war took band leaders and sidemen into uniform. In civilian aggregations, the Era of the Vocalist, with Frank Sinatra as its symbol, came in. When World War II ended, changed economic conditions meant that the big bands found it difficult to exist. Meanwhile, in small combos, the bop boys were substituting cool, complex harmonies for hot rhythm. Progressive jazz resulted. But the roots which first produced jazz refused to be smothered in sophistication. While durable Dixieland held its own, the basic beat and simple style surged up anew in the wild rhythm-and-blues records which splashed into headlines in the 50's as rock 'n' roll. Now, as the 50's draw toward their close, those kids who first found their sound in rock 'n' roll are settling down. Mortgage payments and diaper services concern them more than song hits. Rock 'n' roll, just as its predecessors, appears to near its crossroads. While some current teenagers cherish new, improved handpainted Elvis buttons, others already refer to rock 'n' roll as "corny." Which faction will set the new trend? Will the Class of 1962 be content to inherit its elders' music? Ford says they won't. Freed says they will, with certain changes. Which one will win this battle of modern music?

THE big move is to jazz, to a spontaneous, exciting renaissance of Dixieland and swing, Art Ford believes. "It appeals especially to youthful listeners because it is a warm and a natural kind of music," he says. "It takes us out from the lost caverns of progressive jazz. It makes rock n' roll sound like a cute cousin. This is the real thing." As signs of the times which confirm his prediction, he cites the great crowds which last summer attended the outdoor jazz festivals, the popularity of jazz albums, the increased number of local jazz shows and the important network jazz programs scheduled for this season.

Ford's own Jazz Party, is a New York show which, through film, is seen in 24 foreign countries. It might well be considered a leader in the jazz trend—for, when it wenton the air over the newly organized WNTA-TV, it soon jolted the ratings of its New York-area opposition. Ford's formula is simple: He hand-picks a group of good jazz men, sets them down in a relaxed atmosphere in a big studio under low lights, and lets them play. There is no audience. Ford explains, "We want the musicians to play for themselves, not for applause which can be triggered." Critics, as well as plain, ordinary listeners, love it. Writing in the New York Daily News, Kay Gardella compared it with another jazz program and said, "Everything we found fault with there, Ford manages to transform into a sort of artistic virtue on Jazz Party. He cheerfully admits, for instance, that he doesn't even know what the boys will play next or how they will play it. Then he gracefully gets lost. "Then the musicians who seem to be boss of what they happen to be doing take over and do what they know how to do the very best they can. Cameras follow as best they can. Mikes pick up sound. When everybody is through with the bit, Ford comes back and says, 'Let's wait for the commercial and look out, man, there they come again. . . .' When the ride-out comes on the Ford show, it comes because there ain't no time left—not even for more music, much less for dull talk.

Ford claims jazz is the new trend. Can he sustain the contention? With the enthusiasm of a devotee, Art Ford insists he can. "A renaissance of jazz has started, the likes of which we've never seen. Count Basie's best-selling new single, 'Swingin' the Blues,' and the perennial popularity of Ella Fitzgerald and Louis Armstrong are evidence of it. It is triggered, he believes, by the improved techniques of recording Dixieland groups, "better reproduction of the high sounds of jazz—the cymbals, the drums and the brass. "With such sound," Art says, excellent bands like Benny Goodman and Count Basie bring some of the in-person excitement into recording and into the home that used to be found in the big theaters and dance halls where kids flocked in 1939 and 1940."

Art himself was pre-fan age in those days. Born in New York, April 15, 1929, he is the son of Arthur and Mary Ford. When his father, an Oxford-trained scientist and inventor, died, Art quit the High School of Commerce and went to work. Like Richard Hayes, Al Morgan, Sandy Becker, Jennifer Jones and a number of other young entertainers, he learned by doing at a pioneer radio station, WWRL, Woodside, Long Island. "I did my first disc-jockey job in 1941. Two years later, I went to WNEW." His first assignment at WNEW was Milkman's. First of the top-rated all-night shows, it was widely copied. He became director of WNTA when that station was reorganized this year. Art is a bachelor and maintains apartments in Newark and on Park Avenue in New York. He also has a beach house on Fire Island. He has studied musical trends throughout these years of broadcasting. He plays a little clarinet, "just for kicks, never for money," and he's a serious analyst of jazz and jazz trends.

Asked to define jazz, Ford says, "It is America's own music, a derivative of the blues, of the use of the primitive beat as carried into this country by the people from Africa. It developed in New Orleans with overtones of the French culture there. It went from New Orleans to Kansas City, St. Louis, Chicago, and from Chicago to New York. It expresses the happiness and unhappiness of people in the South. It is our own American primitive musical form. There is something peculiarly American which no one can quite put a finger on. It is just us. It has caught on all over the world. We should be proud of it. Europeans are envious of it. They appreciate it more than we do." On the subject of rock 'n' roll vs. jazz, Ford's feelings are strong. "I don't expect this upsurge in interest in jazz to eliminate rock 'n' roll, I expect it to be an adjunct to it. A superior adjunct. Jazz is like the ABC's. It is our own modern primitive. Rock 'n' roll is just a cute cousin. It's fun if you know your ABC's. Then you can enjoy all forms—the spirituals, the rock 'n' roll—everything. Everything derives from the ABC's."

In considering rock 'n' roll numbers, Ford says, "Some are good, some are terrible." Referring to his worthy opponent in this debate, he adds, "It is Alan Freed's responsibility—any disc jockey's responsibility— to play the good, not the terrible, for any reason at all. I hold him strictly responsible. I admire his success, but, since he has this control over the youngsters, he must use it most carefully. "As far as Freed is concerned, my only opposition to rock 'n' roll is that when it is played for the sake of just filling up a show of r-and-r music or plugging artists who are in some of his live shows, without too much thought of the absolute quality, it is then that I must disagree with Alan. When Alan plays the best of rock 'n' roll, to me this is exciting and humorous primitive music. (I use the word primitive in the same sense as I call Picasso a primitive.) Then I think he's doing a great service to the country and he's in tune with his times—and so many of those who criticize rock 'n' roll are not in tune with their times. I think it is important to be up-to-the-minute in understanding what young people want to hear, give it to them, and give them the best of it. . . . They're letting down their responsibility and duty to the vast audiences these r-and-r disc jockeys have. That would be my only complaint, but it's a serious one."

On the subject of progressive jazz, he was even sharper tongued. "It is a pity we got away from the natural, warm music that was so strong in the Thirties and Forties and into the lost caverns of progressive jazz." Progressive jazz, to Ford, is not jazz. "It's a form of modern classical music. Actually, progressive musicians are playing more 'classical' than 'hot.' If you go to see a symphony concert, you won't see all the musicians smiling and stamping their feet. It doesn't happen in cool jazz, either. It has lost the essence of real jazz. It is, rather, an amateurish beginning of a form of classical music." Its harm, he feels comes in that it "distracts young people from enjoying the great outlet and enthusiasm and humor and warmth of real jazz, which is what Benny Goodman played and Louis Armstrong played, and Billie Holiday sang. Progressive jazz has instilled in the minds of a lot of youngsters the idea that oldtime jazz—as they think of it—is corny. It is not any more corny than the Constitution is corny, just because it was written many years ago." Asked to name the jazz classics which are his all-time favorites, Ford says. "That's difficult. Certainly I couldn't name them all—it would be quite a list—but I should certainly include 'Buddy Bolden's Blues,' by Jelly Roll Morton, 'Rock Island Line,' by Leadbelly, 'God Bless the Child,' by Billie Holiday. There are more of course, but those are important ones." Sincerity and reality are the tests, he believes. "No successful jazz tune could live any time with phony, trick kind of lyrics. Jazz lyrics are based on the topics close to the musicians—poverty, unrequited love, faith.

"You can't grind out jazz, at least not the kind of jazz I stand for. That must be a spontaneous expression, to exist at all. Only the briefest melodic form is used. From there on, it is up to the musician. The musician has it, feels it in his heart, or it doesn't exist. You can manufacture dance music or cool jazz, but you can't turn Dixie on and off. It must be inspired." It's an inspiration which Art Ford thinks young people understand. "Musicians of all ages are playing jazz. The youngest we have used was a ten-year-old drummer whom Woody Herman recommended to us, and he was just great. I think musical education is important because music is one of the best therapeutic outlets kids have in a troubled time when they need such outlets very badly. This jazz renaissance is on its way because we all have need for the kind of music we can feel united in liking."

A confirmed defender of rock 'n' roll says the name for it may change—but the one-two rhythm will continue to set feet dancing
THE big beat is here to stay for at least another five years, says Alan Freed. He dismisses reports of its early demise as just plain wishful thinking on the part of some who would like to see the trend change. "Remember when they said Calypso would push rock 'n' roll right off the charts? It turned out, you will recall, that it wasn't Calypso that was hot, it was one man, Harry Belafonte, who sang songs people wanted to hear. A few others rode along on his wave. Then there was talk about the hula and the cha-cha. Sure, they were interesting. They provided variety. But you couldn't call them a trend. They vanished very fast." Taking issue with Art Ford, outspoken Freed says, "I'm glad to see that jazz is in such a healthy state. I enjoy it, too, but I can't see it taking over. It's music for older people. And the fact remains, they don't make the hits. The hit trend in music is set by the teenagers. They buy the current records and they want a strong, happy beat to dance to. That's natural."
He anticipates some change in terminology. "Kids are inventive. As soon as the name 'rock 'n' roll' begins to sound like an archeological label to the crop of kids just turned thirteen, they'll find something new to call it. But I can't find anything in sight to challenge the big beat itself." He ticks off his reasons: "First, the one-two beat is basic. Second,, it has already proved it can grow and change without losing its identity. Third, it has given youth a chance to write music as well as perform. With a life and a career ahead of them, these kids will be around a long time." Discussing Topic One, Freed says, "It is basic because the first rhythm a child learns to recognize is the one-two beat of his own heart. That is followed by the one-two of his own steps as he learns to walk. His first poems and prayers rhyme the first line with the second. Musically, there has always been some manifestation of the rhythm. With one expression of it, John Philip Sousa became the march king; with another, Al Jolson, Harry Richman and Eddie Cantor gained fame. Whenever it recurs in popularity, it stirs up the country." Freed can trace the big beat's ability to change and grow in terms of his own life and musical experience.
Born October 15, 1922, in Youngstown, Ohio, he was an infant in that crucial year of jazz, 1924. It was then that Paul Whiteman "made a lady of jazz" by staging a concert in "symphonic syncopation" at New York's stately Aeolian Hall and commissioned George Gershwin to write "Rhapsody in Blue." His use
of classic music technique to smooth down the rough edges of jazz set the direction toward learned, cool, progressive jazz and also predicated the big swing era of the Thirties. Young Alan Freed, growing up at Salem, Ohio, began studying the trombone at twelve and, at thirteen, burned with ambition to play in the Cleveland Symphony Orchestra. Then he heard Benny Goodman and it changed his career and his life.
"At fifteen, I turned a deaf ear to everything but swing." He took his Goodman records with him to college and swiftly became the least popular freshman. "My fraternity brothers were Wayne King fans. They complained about my raucous noise." His education in the classics brought him his first disc-jockey show at WKST, Newcastle. But, by auditioning new records sent to the station, he found out what was happening in that other branch of jazz, the phase that had not "become a lady." In that field, the strong, primitive, original one-two beat had refused to be downed by sophistication. The spirituals, the work songs, the wild shouters, the frantic, moaning blues found their outlet in numbers recorded by little groups for off-beat record companies. Sold primarily to the Negro market, they were called "race" records. It wasn't until they began to sneak into the catalogues of big record companies that they were dignified as "rhythm and blues."
Finding such records sent to the station, Alan listened with fascination. He remembered songs he had heard in childhood. His mother's brothers had once been members of a blackface minstrel troupe and, when they came to visit, the family gathered 'round the piano and staged a show of its own, telling "Mr. Bones" jokes and singing deep-South songs. Alan says, "Those records prompted me to some jazz research. I particularly liked the old Bessie Smith records. By the time I moved to Cleveland in 1949, I was a confirmed rhythm and blues fan." With a pop music disc jockey show to program, Alan began to slip in an occasional rhythm and blues number. "Perhaps one in every twenty records." He had no thought of increasing the ratio until Leo Mintz, owner of the Record Rendezvous, offered to sponsor his show if Alan would play nothing but rhythm and blues records. Alan was flabbergasted. "Are you crazy?" he demanded. "No one would listen. Those are race records." "Not any more, they aren't," said Mintz. "I've been watching my customers. I know who buys them." Alan launched the show and shortly thereafter stumbled into evidence of the explosive power of rhythm and blues.
In October, 1952, he thought it would be nice to get his listeners together for a dance. He rented the 10,000 capacity Cleveland Arena and worried whether he could draw a crowd large enough to pay expenses. "Then," he says, "the lid blew off" An estimated 30,000 fans aimed for the hall. Caught completely by surprise, the police fought to break up the traffic jam and control the crowd. The dance had to be called off and much civic commotion followed. In some circles, he was rated akin to a public enemy, but to the kids, he was a new hero who shared the music they liked.
His popularity brought him New York offers and Freed went to WINS. His success led to star roles in rock 'n' roll movies and to world-wide popularity. R&R shows he has headed have set new house records at the New York Paramount and other theaters. Last summer, he moved to radio station WABC and also started a new television show on WABD. In October, he plans to tour Great Britain. With this personal perspective, Freed can point out changes he has observed in rock 'n' roll. "The first records gained popularity because they were wild, exciting, different from the pop tunes which hadn't changed much since the Thirties. Some were composed by people with very little musical knowledge and necessarily, it was a primitive expression." But it was vital and strong. It shook up the music business like a tornado roaring out of the Panhandle."
Since then, rock 'n' roll has both absorbed from other types of music and has influenced them. "Look at the way it has changed country and Western," says Alan. "It's not the old hillbilly whine of yesterday. Today, it is a different kind of tune." In the popular music field the interchange has been constant. "Rock 'n' roll began benefiting from the pops when artists and repertoire men began giving its recording the same kind of care. Arrangements are prettier today and the sound is better," says Alan. In turn, it has influenced pops. "Almost all the long established artists have recorded rock 'n' roll tunes, adapting them to their own characteristic style. This, I think, has helped produce the current phase of ballads, but you'll notice they are ballads with a beat. This big beat is versatile. It can be applied to almost anything."
The musical value of rock 'n' roll has improved as more people with talent and training grew interested in it. "We're getting better writers and new good writers are developing within the field. Fats Domino is a good writer. So are the Everly Brothers and Buddy Holly." The big beat's best life insurance is the extreme youth of its song writers and performers, Freed believes. "If ever there was a youth revolution, this is it," he points out. "Tin Pan Alley lost its monopoly. Kids who never even heard of the Brill building have written their own tunes, recorded them themselves and turned them into hits. Some are no older than their audience. To cite two extreme instances, Laurie London is thirteen; Paul Anka, seventeen. There must be hundreds in their teens and many more who have just turned twenty." Such kids may not be able to turn out high-polished lyrics, but Freed respects their gift for musical reporting. "They write about things which go on around them. They've killed off the trite June moon- spoon croon by topical things like 'Wake Up, Little Susie,' and 'No Chemise Please.' I find them refreshing. They should continue to produce interesting popular music."
He also sees the possibility of some serious composers arising from these ranks. "While it is true that some of the kids can't read a note, we should remember that there are others who already have a good musical education. They're young, they're intelligent. They will continue to learn and develop. They have a drive and a will to succeed. Why shouldn't they later write more learned music? It happened with jazz. Certainly it can also happen with young people now producing rock 'n' roll."
Having stated his case for the big beat, Alan also had a word for its critics and his own. "All this business about rock 'n' roll producing juvenile delinquency is just so much hogwash. Juvenile delinquency begins in the home, not in a piece of music. If I didn't believe this was good, wholesome music, I wouldn't play it. I've got four kids of my own. I'm concerned about what happens to them, and also what happens to other kids." Remarking that jazz addicts have been among those most scornful of rock 'n' roll, he remarks, "They should remember that all the things now said about rock 'n' roll were once said about jazz. The difference in social acceptability between rock 'n' roll and jazz is a mere matter of thirty years."
The Big Sound for 1959
Jazz or The Big Beat?
By Helen Bolstad
TV Radio Mirror
November 1958
More 1950s
OCTOBER

"In the winter season I had numerous calls to play on the violin. Wherever the young people assembled to dance, I was almost invariably there. Throughout the surrounding villages my fiddle was notorious. Anne, also, during her long residence at the Eagle Tavern, had become somewhat famous as a cook. During court weeks, and on public occasions, she was employed at high wages in the kitchen at Sherrill's Coffee House.
We always returned home from the performance of these services with money in our pockets; so that, with fiddling, cooking, and farming, we soon found ourselves in the possession of abundance, and, in fact leading a happy and prosperous life. Well, indeed, would it have been for us had we remained on the farm at Kingsbury; but the time came when the next step was to be taken towards the cruel destiny that awaited me." ~ Solomon Northup, "Twelve Years a Slave" (1853).
Click here to download the book for free
(
PDF
)
.
BRENDA LEE

-
Sixteen-year-old Brenda Lee is one of the tiniest girls in show business. She stands less than five feet tall and weighs less than a hundred pounds. It is a hundred pounds of sheer energy. When Brenda throws her whole being into a song, she can belt out a phrase that will bounce off the back wall of the biggest of auditoriums without benefit of microphone, if she so chooses. But when so much power is compressed into so small a package, something's got to give—and often, it is Brenda's clothes. She has shed shoes on some of the world's best stages. When she starts stamping out the beat, a steel-shanked spike heel can break off like a match stick. For that emergency. Brenda has found a solution: "I just kick off the other shoe and finish my song stocking-footed."

Her real problem is to find stage gowns which are pretty and dainty as lace, yet strong as denim. A dress which is perfectly fitted for Brenda—when she is standing still—isn't big enough to hold her voice when she takes a deep breath and starts belting. Seams split, fabric tears. Her manager. Dub Allbritten. tells how Brenda almost did an involuntary strip-tease at Chapel Hill. North Carolina: ''The crowd was big and enthusiastic. Brenda was enjoying the show as much as they were, and she really sang out. Then, long before the end of the song. I saw her start carefully backing offstage. From the wings, I could see that the whole zipper had popped open along the back of her dress. We pinned her up as well as we could and she took her bow, then did a quick change. We can laugh about it now. but we didn't dare to then. Brenda was embarrassed to tears."

Few misadventures can upset Brenda, for she has been on stage most of her young life. The daughter of Ruben and Grace Tarpley. she was born December 11, 1944, at Atlanta, Georgia. After her father was killed in an industrial accident, her mother moved to Nashville. Before Brenda was into her teens, she was singing on radio and TV shows. The big voice has brought big success. She celebrated the completion of her first motion picture. "Two Little Bears" (20th Century-Fox), by touring Alaska. Dub says, "To make the swing around Fairbanks. Juneau. Anchorage and a couple of Army bases, we traveled by airplane, seaplane, bus and car. But Brenda got her biggest thrill when the Chamber of Commerce at Anchorage met her with a dog sled for a parade down the main street." Far south, too, her reception was hectic. At Sydney. Australia, fans mobbed her at the airport and newspapers reported she was one of the few girl singers ever to please the crowds. At both ends of the earth, she acquired furs. In Alaska, her admirers gave her a parka—Brenda's first fur coat. In Australia, they gave her a toy koala bear and a kangaroo, both made of the natural hides. The bear and kangaroo bring Brenda's total collection of stuffed animals to 160. They are her souvenirs from about 250.000 miles of travel during the past year, and from earlier tours which have taken her to Europe, South America and virtually every large city in the United States.

Also decorating her room, at the Nashville house she shares with her mother and a younger sister and brother, is a collection of comic postcards, all signed with that much-wanted autograph. "Fabian." The two young singers became friends while on the same tour and. wherever they are, they keep in touch. Brenda says, "I always try to find a funny card to send Fabian, then he looks for a funnier one to send me."

As the fall entertainment season opens, Brenda has another crowded schedule. She may again tour Europe, she is booked for television shows, and a new motion picture will soon go into production. Since so much of her time is now being spent on the West Coast, she is registered at Hollywood Professional School, attending classes while there and studying by correspondence when she is on the road. She loves history, hates arithmetic. With stardom crowding in on her, the title of Brenda's new Decca album seems prophetic. It's called, "All the Way."

Lila Anderson
TV Radio Mirror
October 1961
JIMMY DEAN

In late June of 1957, Variety, the bible of show biz, filed a prophetic bit of copy about Jimmy Dean. "Dean is a potential piece of entertainment TNT — he can explode into a top name at just about any time." The explosion came with a bang almost exactly one year later, when the CBS network signed Jimmy to a long-term exclusive contract—then plunged into active plans for his Monday-through-Friday daytime show on CBS-TV, now being planned as a general variety divertissement for viewers who yearn for relaxation in the early afternoon. Just turned twenty-nine, Jimmy takes this remarkable career jump with a charming "gee-whiz" attitude. Asked point-blank why he figured the CBS people considered him as a potentially hot TV host and performer, he said, "Gosh! I never thought about it." Jimmy himself is the first to admit that, though he records as a singer for Columbia Records, his voice is no super-smash and, while he plays piano and accordion, plus some fiddle and guitar, he never expects to be a really topnotch instrumentalist.

One thing Jimmy Dean does have, in double-barrel volume, and that's a relaxed, natural charm. This quality of niceness is comparable to Garry Moore's "lovable" quality. Both men are capable, seemingly with no effort at all, of projecting character out of the TV screen and making the viewer say, "I like that man." To an objective observer, Jimmy Dean is indeed—because of this golden natural asset— a package of entertainment TNT.

Jimmy Dean's life started out on a farm near Plainview, Texas, with a music-loving family whose greatest pleasure was to sing hymns together. His mother had learned (via a correspondence course) to play the piano, and hiked Jimmy onto the piano stool when he was about ten to learn piano, too. A natural music talent soon emerged, and Jimmy mastered piano, accordion, guitar, and fiddle—meantime singing up a storm with gospel tunes and the region's country and Western songs.

In 1946, when he was 18, Jimmy joined the Air Corps, spent part of his service days at Boiling Field. While there, he and some Army buddies formed a combo and played local spots for $5 a night, plus tips. After discharge in 1949, Jimmy and his friends moved into Washington and tried to make a go of it as performers. Some pretty grim days followed, until the group was spotted by Connie B. Gay, country-and-Western impresario, and signed for several tours out of the country to entertain American troops. Gay also booked the group frequently on Town And Country Jamboree. A kinescope of their performance was shown to CBS executives by Gay, and the group was signed to do an early-morning spot out of Washington on the network. At this point a miracle occurred. The show began to draw 25,000 letters each week from avid viewers, and the CBS network found itself topping the NBC competition, Today, on the ratings.

Somewhat confounded by their own success, CBS decided to see whether the Dean group would succeed in a night-time spot. During June, 1957, Dean's show went on Saturday nights as a summer replacement. When September came around, the network switched the successful Dean show to an hour-long Saturday spot,with Jimmy lending his easy, relaxed talent to the hosting duties. Ad-lib humorous "talk" was the keynote of Jimmy's show, backed with a talented group of singers and instrumentalists. Now Jimmy's no longer a "country boy," but soon to be a full-time star, throughout the workday week, in a new variety format beamed coast-to-coast over the CBS-TV network. Our TNT boy from Texas has really struck it big in bigtime television!

TV Radio Mirror
October 1961

AL HURT: THE BIGGEST TRUMPET IN THE LAND

One of the biggest products to emerge from New Orleans in years — in both size and stature—is a bearded 300-pound, six-foot-plus trumpet player. Al Hirt, who is 38, has been playing the trumpet since the age of six, but he broke into the big-time only last fall, as a result of a stand at the Dunes in Las Vegas. Dinah Shore caught one of his performances, booked him on her TV program, and he was on his way. Seldom has a musician captured the public's fancy as rapidly as Al. He's set for a minimum of ten dates with Dinah next season, plus appearances on the Bell Telephone Hour, The Roaring 20's, and other TV shows, and he's also lined up for a movie role. He's booked for the leading night clubs throughout the country, and his records have been consistent best-sellers for RCA Victor. His latest album is "Al ('He's the King') Hirt," recorded with his own Dixieland group. One of the big reasons for Al's success is that he's a personality, as well as a musician. He believes in showmanship. Says he, "A lot of jazzmen play with the attitude that the audience can't possibly dig them, and they refuse to bend even a little bit. That hurts not only those jazzmen but jazz itself."

Al laughs when he hears himself referred to as an "overnight" success. "I'm playing the same way now as I've played for years, but the public didn't know of me until Dinah Shore put me on television." Hirt attended the Cincinnati Conservatory of Music from 1939 to 1941, when he began a four-year stint in the Army. Following his discharge as a sergeant, he began traveling with bands, including those of Tommy and Jimmy Dorsey. Ray McKinley, Tony Pastor and Horace Heidt. Then, tired of the steady grind of one-nighters, Al returned home to New Orleans, where he blew his horn in comparative anonymity for fifteen years. Although he had numerous offers, Al was content to stay at home with his wife, Mary, and their children—the latter add up to eight. When he finally did accept an out-of-town engagement. in Las Vegas, another chapter of showbusiness history was written. Al grew his beard four years ago, as a gimmick for the Mardi Gras in New Orleans. "All the boys in my band grew them. We had some sheik outfits and thought a beard would go with them. I haven't cut mine off because — well, I dig it—and because it's become a trademark. People say, I don't remember his name, but it was the fat guy with the beard.'"

Although he and Louis Armstrong are undoubtedly the best-known jazz trumpet players in the country today, Al doesn't like to be labeled as a Dixieland musician. "I was influenced by Dixieland, but I want to go on from there. We do a lot of Dixie things because it establishes a quick rapport with the audience. Then when they like me, I'm able to convey some jazz messages I couldn't have attempted at the start." Thanks to his conservatory training, Hirt is able to blow the roof off a night club one night and sit in with a classical orchestra the next. He has frequently appeared with the New Orleans Symphony. Understandably, Al's bulk is a ready subject for humor. When Archie Moore, the foxy boxer, offered Hirt his famed reducing formula, Al replied: "Will it help me lose an acre?" Diets are not foreign to Al. However, he is something like the man who claimed it was easy to give up smoking ("I know it's easy, because I give up smoking every day"). Al enjoys food, both as a consumer and as a chef. New Orleans is noted for its gourmets, and Al is one of that city's finest. Surprisingly, perhaps, he is also athletically inclined. "The kids and I play around with soccer, basketball, football, baseball and other games, both around and in our home. You visit us, and you come prepared for action." He admits he was "flabbergasted" when movie offers came his way. "I had no eyes for acting. But, if they want me to try, I'll be very happy to make the effort."

Jim Morse
TV Radio Mirror
October 1961

SEPTEMBER

Cecil Thompkins

Featured Song
Soap Box
From The "Eat the Ghost" CD
Released on Sep 3, 2013
By:
Cecil Thompkins
-
Muscle Shoals


In Theatres and On iTunes in the US
9/27 from Magnolia Pictures
-
ELVIS

-
Every kid, at eighteen, cherishes a secret ambition to do something terrific—something which instantaneously will assure his place in the elusive adult world. Should he voice that dream, however, he swiftly hears the sound advice: "Don't fool yourself. There's no such thing as overnight success. Things don't happen that way." . . . And yet—just often enough to keep the dream alive—they do.

Three years ago, Elvis Aron Presley, newly graduated from high school, jingling in his jeans money which he had earned on the assembly line in an airplane factory, walked into the Sun Record Company in Memphis Tennessee, paid his fee and sang a song. "I didn't even know it was a record company," he says. "I thought it was just one of those stores you can make a record in." The platter was to be his mother's birthday present.

Today, at 21, that same Elvis Aron Presley, who has not yet had either a vocal lesson or an acting lesson, holds impressive recording, motion picture and personal appearance contracts. He also owns a dazzling wardrobe, four Cadillacs, a Messerschmid sports car and the hottest motorcycle money can buy. He shares his good fortune with his parents. He has given them a $40,000 ranch house and has persuaded his father to retire at the age of 39. He makes light of this largess by saying, "Why should he work when I can make as much in a day as he used to in a year? Besides, look at all they have done for me."

His possession of the voice and style to match the mood of teenagers, who come to a boil over rock 'n' roll, has made him the most-discussed entertainer in America today. Even those critics who turned caustic about his uninhibited gyrations in front of the TV camera must concede his remarkable accomplishment in simultaneously putting—not one—but four records on Variety's scoreboard of top talent and tunes: "Heartbreak Hotel," "Blue Suede Shoes," "I Was the One," and "I Want You, I Need You."

While calling his style "animalistic" and dubbing him "Pelvis Presley," those same acid commentators had to acknowledge that, not since Frank Sinatra's debut, had anyone approached Presley's direct communication with an audience. One even admitted grudgingly, "Let's face it. He tops Sinatra. Everybody in show business knows that Sinatra, right from the start, had the aid of one of the best press agents. When bobbysoxers swooned in Times Square, that response was 'hypoed.' This kid hasn't even got a press agent. Sure, the publicity crew over at RCA Victor has done a good job putting out stories, but don't forget they have a lot of other artists to handle at the same time. And his managers have done fine with personal appearances—but where has he played? In the sticks. He's done nine network television shots, but he's not yet had a Broadway booking and that's where the big press coverage starts. In other words, he's just a little guy from the deep South who has set the fire all by himself. And no one ever did that before. This kid's a natural."

Although he has become a national legend, the person who appears to be least impressed by this phenomenon is Presley. He regards himself as a novice, eager to learn, to grow, to develop. Asked how he gets a hall rocking, he replies, "I don't know, but I hope it never stops."

Off stage, he would rather sit around with people his own age than garner more publicity by talking to interviewers. Some young relative or long-time friend usually travels with him and his manager, Col. Tom Parker, or Parker's associate, Tom Diskin. Elvis, in a hotel room, is like a caged tiger, restless, distracted, eager to get out where people are having fun. When a carnival or amusement park is within reach, Elvis and friends prowl the midway, often to the distress of concessionaires, who find Elvis has a deadly aim with a baseball and a way of acquiring a large number of pandas and dolls.

Neither engaged nor married, he has an eye for a pretty girl. When, during rehearsal for the Milton Berle show, he learned it was a dancer's birthday, he ordered a cake and candles and surprised her by leading cast and crew in singing, "Happy birthday, dear Millie . .

He neither drinks nor smokes, following precepts learned during childhood in Tupelo, Mississippi. Born a twin, he came in for an extra measure of devotion after his brother died at birth. His father was a truck driver and, since both parents sang in the choir of the Pentacostal Assembly Of God church, Elvis joined in, too. He loved the gospel songs, strong in beat and exuberant in emotion.

When he was twelve, they moved to Memphis, where his father worked in a paint factory. Elvis, a child who had played alone in his own back yard, found it hard to make friends. In L. C. Hume High School, he was no big wheel. "The girls didn't go for me," he confesses. He went out for football and baseball but was too slight in build to make the team in either case. He appeared only twice in school entertainments.

At home, however, it was a different story. On his thirteenth birthday, his parents gave Elvis a twelve-dollar mail order guitar. While other kids swam, he sat out in the back yard picking out tunes. Some were gospel songs, 'some family ballads, some tunes he learned listening to phonograph records. When kinfolk got together, Elvis suffered none of the shyness which beset him with strangers. He sang out, as he does now, "just the way I feel."

That's the way he sang on the record for his mother—the record which changed his life. As he finished, the man at the controls stepped out of the booth and asked if he were a professional singer, or if he wanted to be.

Elvis thought this no time to speak of dreams he had cherished while strumming his guitar. He laughed it off, saying he didn't especially care. Today, he says, "Singing for a living was the farthest thing from my mind. I just wanted to see what I sounded like.

When the man took his name and address and said he would call if something suitable came up, it became a nice story to tell his mother, not anything to count on. Ambitious Elvis found a job driving a truck for an electrical contractor and studied in night school, preparing to become an electrician.

But the man didn't forget. Sam Phillips, owner of Sun Record Company, called Elvis several months later. "He had a song he wanted me to sing," says Elvis. "It was a real slow-type ballad."

Phillips had a small combo back him — guitar, string bass and drums. Elvis recalls: "We worked three, four hours on that song and never did get it to perfection. Then we took a break and I started kidding around with a tune I knew—'That's All Right.' All my life I've heard stuff with a beat and I get a bang out of it. That's what we finally recorded."

Effects were far reaching. In Memphis, a disc jockey put it on the air. Elvis, afraid his friends would rib him, hid out in a movie house. But, at the station, the phone really started ringing: They had to repeat the record seven times that evening.

Elvis Presley's days as an apprentice electrician were almost over. With disc jockey Bob Neal as his manager, he "barnstormed," learning in little shows how to charge a crowd with a different sort of non-wired current. Sun, a small company, sent records to other Southern stations and, everywhere the song was heard, kids started digging it.

One person who heard it with special interest was Steve Sholes, RCA Victor's country - and - Western specialist. (See "Rock 'n' Roll," in this same issue.) Another was Col. Tom Parker, booker of country-and-Western shows. Tom Diskin, Parker's associate, tells their reaction:" In Texas, touring with a show, we began hearing about this new singing sensation, Elvis Presley. We thought it was one of those local-boy-makes-good things—but every disc jockey we spoke to complained he had requests for only four records, all of them by Presley."

They also discovered Elvis drew crowds. "Fans can make requests," says Diskin, "but not until they buy records, and turn out for personal appearances, is a star hot property."

They first booked Elvis into other stars' tours as a supporting act. After five performances, they put him on a tour of his own and discovered they now needed to take precautions for his personal safety: "The kids moved in on him. They didn't mean anything malicious, but they hit him like a wave, grabbing and screaming. We had to put ropes around Elvis," says Diskin.

Steve Sholes' and Presley's paths finally crossed in Nashville, where Steve was recording a number of country-and-Western performers. Presley, who by then had made Col. Parker his manager, was on Grand Ole Opry. When, again, the kids went wild, RCA Victor entered negotiations. As the deal was signed, Elvis was given a royalty of four and one half cents on each 89-cent record. He also received $5,000 "spending money"—which he promptly plunked down for the first of his four Cadillacs.

Victor paid Sam Phillips $35,000 for Presley's recording contract, together with the "masters" he had made for Sun— a most unusual arrangement for Victor. They broke precedent again by reissuing the entire group for national distribution.

The timing was perfect. Man, mood and mass fused into an explosion. Teenagers, with rock 'n' roll's tom-tom beat in their blood, had lost one hero when Marlon Brando "graduated" into becoming a distinguished, well-behaved actor. They lost another when Jimmy Dean died so tragically. Now here was Elvis, looking like them both and throwing himself around a tune in a way not previously seen on stage. The new star was on his way.

As it chanced, RCA Victor's "perfect lady" press agent, delicate Anne Fulchino, drew the assignment to cover Presley's ensuing tour. She ticks off milestones of mounting hysteria: "In Jacksonville, they tore off his coat and belt. In Charlotte, about. 300 broke through the police line and surged on stage. In the wings, we all screamed at Elvis, 'Get off there!' He ran, but they ripped his clothes. I remember the way he said, 'They even took the tassels off my shoes.' He was like a child who had lost a toy."

By the time he reached New York, the surge even struck RCA Victor stenographers, who normally are immune, thanks to constant sight of top talent. To the astonishment of their bosses, about twenty crashed his recording session.

New York, however, held more than clamoring fans for Elvis. It was his first trip, a time when he discovered that show business in the big town differs somewhat from the southern circuit. Although able to cope with autograph hunters, the crowds in good restaurants appalled him. Rather than wait for a table, he would bolt to a side-street lunch counter for his favorite pork chops, potatoes and gravy. People staring at his ear-muff-sized-sideburns posed a problem. "You're a square if you don't wear them in the South," he explained to Anne. (To compromise, he shaved them a quarter of an inch.)

"Timing" brought a challenge on the Stage Show section of Jackie Gleason's big Saturday-night hour. "Because Elvis sings the way he feels," says Anne, "it used to take him several numbers to warm up—and just as long to calm down. I've seen him call the trio around him and sing in the wings until his tension eased off. He knew he would have no such leeway on television and he was scared. We saw him sort of square off and hit it on the first note. It was the first time he was able to turn on the fervor just when he needed it."

Because he was exhausted by the six Stage Show appearances with the Dorseys interspersed with trips south for personal appearances, everyone worried when he boarded the plane for Hollywood to take his screen test. Anne fussed: "Oh, Elvis, you'll never be able to learn your script by tomorrow morning." When they saw the film they were amazed. They couldn't believe the vital person on screen was that same weary guy.

Charlotte Clary, who directed the screen test for Paramount, supplies a close-up of what happened: "Seeing him do his rock 'n' roll bit, we all fell on our faces. But we really flipped when he did his two heavy dramatic scenes from 'The Rainmaker.'"

She especially praised his self-discipline: "He had to smoke a black cigar. Since Elvis never touched tobacco, he got greener and greener. Yet he never broke, never missed a line, did not ruin the take."

They saw his will power again in his musical number: "He didn't have his own guitar. The one our music department supplied had a broken string. He tuned it down and used it like a drum. Then the pick flew out of his fingers. He went right on. The string cut deep, and blood dripped, but he never stopped."

They saw his will power again in his musical number: "He didn't have his own guitar. The one our music department supplied had a broken string. He tuned it down and used it like a drum. Then the pick flew out of his fingers. He went right on. The strings cut deep, and blood dripped, but he never stopped."

Elvis's only comment on the test was: "I guess it was all right." He holds to his caution in revealing his deepest dreams, but his intimates know he would rather be an actor—a good actor—than anything else in the world. "It's an obsession with him," says Tom Diskin.

His ability to grow and develop is his best asset. If, as record sales now indicate, the rock 'n' roll cacophony is moving into a slower, more melodious form, Elvis Presley is not likely to fall with the fad. His last session at RCA Victor was a rugged four and a half hours—twenty-four takes. To make the finished platter, they spliced numbers 17 and 24. The trouble was, Presley didn't sound like Presley. His low notes were full and round. Said the Victor people, "The guy is really learning to sing. He'll move on into the popular music field. This fellow's got a big future."

The teenagers want Elvis Presley today. Experienced prophets in the field are predicting that everyone will want him tomorrow!

Lila Anderson
TV Radio Mirror
September 1956

Rock 'n' Roll
An evil influence? A blessing to the young in heart?
-


Is rock 'n' roll a wallop and a screech? A pulsating, demanding blitz which splits the eardrums of the elders —while it becomes, for the young and vulnerable, a flame-thrower of mass hysteria? A Satanic, cannibalistic, evil "spiritual" which drives them to destruction, violence, dope addiction, illicit sex? ... Or is it a happy treat for the feet? A jive for the live? An exciting new rhythm which brings teenagers more good, healthy dancing fun than they have had since wars—and The Bomb—made youth a time of high tension, rather than of carefree enjoyment?

As the big beat entered its third popular year, the argument raged. Everyone seemed to have an opinion — usually strong. To millions of well-behaved kids who just plain liked rock 'n' roll, the charges could not help but be confusing. To the more understanding of their elders, however, the uproar brought the feeling: "This is where I came in." . . . For, whatever else it had done, rock 'n' roll clearly had won its place among this century's Pied Pipers of music—the waltz, ragtime, jazz, swing, and their classic extension, progressive jazz. People hear it and things happen. Certain of rock 'n' roll's more drastic effects had become matters of public record. Most distressing were the riots. Some doubtless had been caused simply because too many rock 'n' roll enthusiasts tried to crowd into too small a space. Disc jockey Alan Freed—and the Cleveland police—got the shock of their lives from one of the first of these. When Alan, in October, 1952, announced a dance at the 10,000-capacity Cleveland Arena, nearly 30,000 excited fans aimed for the hall. Caught completely by surprise, police nearly went crazy trying to unsort the traffic jam and unscramble the screaming mob. The dance had to be called off and, in furious headlines, newspapers denounced Freed as some new sort of public enemy oniy slightly less sinister than Al Capone. Other cities, other disc jockeys, have since seen similar clamorous convocations.

Theaters, too, have drawn editorial and official wrath. In New York, certain newspapers asserted that juvenile miscreants who nearly dismantled a subway train lost their inhibitions in the excitement of the Freed show at the Brooklyn Paramount.... In Hartford, Connecticut, where the State Theater started rock 'n' roll shows last fall, arrests totalled 26 by April—and police instituted action to revoke the theater's license, claiming public safety was endangered. City officials sidestepped punitive action when the manager raised the touchy censorship issue, but a family-relations expert made a scathing denouncement. Dr. Francis J. Braceland, psychiatrist-in-charge of the city's Institute of Family Living, termed rock 'n' roll "a communicable disease" and castigated it as "a cannibalistic and tribalistic form of music . . . which appeals to adolescent rebellion and insecurity."

Disc jockeys who take rock 'n' roll as a, fast pass to a high rating drew a rebuke from one of their own fraternity, veteran Fred Robbins: "Too many disc jockeys are failing to live up to the imraortance of their jobs." He blamed them for a ereat part of "the rock 'n' roll scourge," calling it "musical junk ... a mere perversion of rhythm-and-blues."

Some of the most outraged protests came from serious, learned students of jazz who felt it was a step backward. Leonard Feather—who conducts the quiz, Platterbrains, on ABC Radio, and whose "Encyclopedia Year Book of Jazz" is just being released—stated: "Rock 'n' roll bears the same relationship to jazz that wrestling does to boxing. Jazz is an art form. Rock 'n' roll is a phony. It appeals to morons of all ages, but particularly to young morons. It is unfortunate that so many good musicians must play out of tune to make a living."

Also, as usual, there were the irresponsible persons who found it a convenient label to slap on any youth problem. Any hoodlum, j.g., could get his name in the papers by saying, on apprehension for a crime, that r&r got him gassed up for the action. Any prophet of doom could catch a headline by asserting that here was a drum beat of delinquency—that, in rock 'n' roll, an increasing clan of Wild Ones had found a national anthem.

For rock 'n' roll was news. Yet, in the face of such clamor, it rolled on. It also showed signs of growing up. Well-regarded radio and television shows programmed it. Networks continued their existing shows and scheduled new ones. It even became a propaganda weapon when Radio Luxemburg, the most powerful of Radio Free Europe stations, broadcast an Alan Freed rock 'n' roll party on Saturday nights.

Where then does this controversial big beat belong? Where did it come from? Where is it heading? What gives it appeal? Does it rate approval?

One of the entertainment greats who has participated in the Twentieth Century's entire cavalcade of music gave his verdict on Johnny Andrews' National Radio Fan Club, over NBC. Irving Berlin, celebrating his sixty-eighth birthday, remarked, "I wish I had thought of "The Rock and Roll Waltz.'

Another ready to speak up in its defense was the ever-contemporary Paul Whiteman. On his fiftieth anniversary in show business, the beloved "Pops" hosts The Best Bands In The Land, over ABC Radio. He also, at this writing, had a notion he might join forces with Alan Freed to put on some outdoor rock roll shows in New Jersey.

At mention of rock 'n' roll, Whiteman's triple chins bobbed in approval. "It's a simple beat, and certainly not new, but I think it is good. To be good, music has to provoke an involuntary muscular reaction from the listeners. Rock 'n' roll sure provokes plenty. Kids are full of steam. Steam can run an engine or bust a boiler. It's good to see them dancing again."

Paul Whiteman, perhaps better than anyone else, could understand how youth hears a sound and a rhythm, takes it to itself and holds it almost as a secret from the older generation—for such hearing shaped his own life. As much as one person can, he personifies the rhythm of this century.

The waltz, which at its introduction in Europe was called "the wickedest dance," had reached respectable popularity when Paul Whiteman—son of Wilburforce James Whiteman, superintendent of music in Denver public schools—put on his first pair of long pants in 1906, to plav viola with the Denver symphony orchestra. In 1907, "The Merry Widow Waltz" was the top hit . . . but, while the elegant glided across polished ballroom floors, that noisy upstart—ragtime—was gathering her forces to crash the gate.

Ragtime was a strictly American meld. To the story-telling ballads of the prairiecrossing pioneers, it added a bit of the excitement of the Sousa bands—plus the Southern accent and exuberance of the minstrel men-—and mixed them up in an irresistible rhythm all its own. ... In 1911, ragtime found its drum major. A young songsmith named Irving Berlin wrote "Alexander's Ragtime Band," and followed it, a year later, with "Everybody's Doing It."

Right in the vanguard, playing violin for the Turkey Trot—a dance as jumpy as a hand-cranked silent movie—was 21- year-old Paul Whiteman. Arguments with his music-master father about ragtimeversus- classics had reached such a pitch that Paul borrowed $500 from his mother and lit out for San Francisco's Barbary Coast . . . where, in his words, "I found guys who could teach me to play the stuff."

Ragtime was raucous, and music, to stir the emotions, must have soul as well as body. W. C. Handy introduced a yearning, with "Memphis Blues" in 1912 and "St. Louis Blues" in 1914. The sound was changing, and usually it was the itinerant Negro musician—who had learned his trade in New Orleans—who carried it across the country. Most of them played by ear.

Paul Whiteman, in talking to this reporter, once made the modest claim: "Maybe the best thing I ever did was to help start writing down this music. Trouble was, in the beginning, it was entirely spontaneous. A guy, unable to read a note, and with no score to prompt him, might be hot one night, dull the next. All he could do was try to remember how to play it."

The new music didn't really have a name. "Ragtime" no longer fit. "Syncopation" indicated that the accent had shifted to usually unaccented beats, but that word was too much of a mouthful. "Jazz" was still a dirty word . . . when printed at all, it turned up on off-brand records spelled "jass" or "jaz." . . . But it was a sound, it was a beat. And, after World War I, the kids—hearing King Oliver, Louis Armstrong and other great Dixielanders—were in no mood to be persnickety. They added a final "z" and that was it.

They already had a good name for their favorite dance. The Turkey Trot's successor, invented by a musical comedy juvenile, was first called "Mr. Fox's Trot." But, by 1920, Mr. Fox was forgotten and "jazz" and the "foxtrot" matched up. When, in 1925 the foot-flying Charleston and the slithering Black Bottom came along, "flaming youth" had found its sound and fury. The sheik and the flapper were kicking up their heels. . . . Comparing the resulting uproar with what rock 'n' roll gets today, Pops Whiteman says, "This ain't nothin'. We were crazier. Movie stars like Mary Pickford and my wife (Margaret Livingstone) were forever waggling their knees in Charleston contests. Newspapers were screaming and everybody was having a time."

It is now apparent that—in the midst of that age of bathtub gin, bell-bottomed pants, bobbed-off skirts, rolled stockings and coonskin coats—modern music reached a crossroads and branched into two factions which foreshadowed both progressive jazz and rock 'n' roll. . . . Whiteman set the direction toward progressive jazz with what he called "symphonic syncopation." In 1924, he commissioned George Gershwin to write "The Rhapsody in Blue" and played it to climax the first jazz concert in New York's dignified Aeolian Hall. The historians say, "Whiteman made a lady out of jazz."

Listeners, as well as professional musicians, contributed to the advance toward more learned popular music. Public school classes, radio and the movies raised the level of music education. As extemporaneous jazz was compressed into the more formalized swing of the Thirties, the kids greeted it with wild enthusiasm. They danced in the aisles when they heard Benny Goodman's wonderful clarinet.

Benny Goodman's wonderful clarinet. Today's young people who hear and love the intricate counterpoint of Stan Kenton, the Sauter-Finnegan orchestra and others, have carried this even further. So learned an authority as Frederick E. Bergbrede, president of one of America's oldest schools, The Brooklyn Conservatory of Music, calls progressive jazz, "classical music in the modern idiom" . . . and adds, "It displays the greatest imagination and requires the greatest technique from both the composer and the musician." And Dr. Bergbrede also had praise of that other branch of jazz which developed into rock 'n' roll. "It's a healthy rhythm. People need that kind of musical outlet."

The popularization of the big beat was a development to be expected, for rhythm is the original source of communication in music. As Count Basie—who is heard with Alan Freed on CBS Radio's Saturday-night Rock 'N' Roll Dance Party— says, "You go too far out with jazz and it gets too cool, you gotta come back."

Rock 'n' roll, according to some of the experts, has always been with us. It is basic American music, made up of contributions from people from all of the countries, mixed—or mixing—into its present form. Alan Freed thinks that "Yankee Doodle" may have been America's first spectacular rock 'n' roll tune. "The Colonial kids were sore because the British troops had been quartered in their homes. They couldn't protest any other way, so they took an old English tune—some people trace it to the time of Cromwell— made up new words for it, changed the beat and ganged up to sing it and torment the Redcoats."

Whiteman remembers when he first heard rock 'n' roll in Birmingham, Alabama: "It was just after the first World War, and Octavus Roy Cohen and I were walking around. He wrote Negro stories and was a pretty good student of all phases of the life in the Negro community. We stopped in at a Holy Roller meeting to hear the religious shouting during the relaxing hour.' That was rhythm, all right! They sure got the message. Of course, the Negroes weren't the only ones. There was that fellow Roedehever, who played trombone for the evangelist, Billy Sunday. Do you know he had fans swarming around him worse than the kids gather around Elvis Presley today?"

The traditional "religious shouting" and jazz blended in an occasional off-brand disc during the early days of the recording industry. Then, in 1922, came the welldefined drive to reach the Negro market with so-called "race" records. Chicago's top Dixielander, King Oliver, took his band, which included Louis Armstrong, to Richmond, Indiana, to record a series for the Gennett company. In New York, about the same time, Fletcher Henderson and Bessie Smith were also aiming at that trade. Some of those platters have since become jazz classics—and, even when they were made, they sold outside their intended limited market. . . . "People can fuss about what Variety calls the 'leerics' of rock 'n' roll," Whiteman comments, "but then, if you thought a Bessie Smith record was too 'blue' for the kids to hear, you hid it away. But, if you liked jazz, you bought it."

Through the years, many small companies have continued to press the shouting records. They also found hillbilly records profitable. This strong, basic rhythm was popularized by many radio shows. When the giants of the recording industry added them to their catalogues, they aimed for greater dignity by calling the race records "rhythm-and-blues" and the hillbilly, "country-and-Western."

The two styles began to merge as early as 1938. Steve Sholes, head of RCA Victor's country-and-Western department—the man who persuaded that company to bet big money on Elvis Presley—traces their bid for wider popularity: "In swing, there was plenty of beat. The kids could dance to bands such as Artie Shaw's, Glen Miller's, Tommy Dorsey's. Then, during the war—because big companies had big investments in big stars, and the amount of shellac was limited—we went into an era of singers. The rhythm-and blues and the country-and-Western departments were neglected."

It left the field wide open for the smaller outfits . . . and it also gave them a brand new buying public. "From the big companies," says Sholes, "the kids were getting nothing to jitter to, so they went out and found it." Among the race records which pleased them were those of Roosevelt Sykes and The Cats and Fiddle. "They had that hand-clappin' sort of beat, a rough form of rock 'n' roll," Sholes observes.

Recording the less sophisticated forms of music has taken Sholes into many a remote area. He heard the beat again in Texas: "One of our hillbilly stars called it to my attention. He said that, whenever he had some of the younger Western singers in his car and was driving cross-country, they never let him keep the radio on the regular hillbilly programs. They hunted for disc shows which featured what they called 'cat' records."

Sholes listened, too—and, when he heard one by a singer named Elvis Presley, he began, for reasons of his own, to track him down: "There he was, using the exact same words as Big Boy Crudup, in a Crudup song, in the Crudup way. Now, I had recorded Big Boy down on a little farm in the back stretches of Mississippi, and I knew this had never been written. Big Boy could neither read nor write—he could just sing up a storm. So, when I heard this kid singing like him, I wanted to know how come." Sholes' trail led to Sun Record Company in Memphis, to Sam Phillips, Presley's discoverer, and eventually to Presley himself. "Sure enough," says Sholes, "he told me they'd had an old Crudup record in his family. He had sung along with it and learned it by heart."

It was more than a good imitation. "Elvis had something of his own," Sholes says. "The way he sang the beat made me go back to RCA Victor and recommend that we try to buy his contract from Phillips. It was a risky thing, you know. He might be great in the sticks, but would the rest of the country like him? Would we get our money back? In the office, we talked it over and the rest of the guys decided to go along on my say-so."

Alan Freed's rise to national attention also held an element of chance. Born in Salem, Ohio—pop. 10,000—he learned his music at the family piano. Every Sunday night, they had a songfest and the high point came during visits of his mother's brothers, who had been minstrel men. "Some of their style must have rubbed off on me," says Alan. Classics, however, were his first love. "At thirteen, I wanted to play trombone in a Symphony. But, at fifteen, I turned a deaf ear to everything but swing. Benny Goodman was my hero."

His knowledge of classics gave him his first disc-jockey show on a small station. But, because he also liked Bessie Smith records, he started to do some jazz research. By the time he arrived at a Cleveland station in 1949, he was a rhythm and blues fan. "I enjoyed those off-brand records which came into the station, so I took to slipping them into my pop music shows. Perhaps one in each twenty records I played was a rhythm-and-blues."

He had no thought of specializing—until Leo Mintz, owner of The Record Rendezvous, came to him and said, "I'll buy you a radio show if you'll play nothing but rhythm-and-blues." Freed said, "Are you crazy? Not enough people would listen. Those are race records."

"Not any more, they aren't," said Mintz. "I've been watching my customers." Freed launched the show, soon knew from requests that he had listeners, and adds wryly, "I thought it would be nice to get them together for a dance. I worried whether there would be enough people to pay expenses for a big place like the Arena. And then the fid blew off."

Sound waves generated by those 30,000 clamoring rock 'n' roll fans reached New York, and stations began bidding for Freed. He settled for disc shows on WINS, tapes them for release in Baltimore, St. Louis and Kansas City, and goes "live" on the CBS Radio Rock 'N' Roll Dance Party.

Freed's week-long engagement at the Brooklyn Paramount attracted 97,000 people. There were no disorders. Says theater manager Gene Pleshett: "We let the kids know we expected them to behave, and we had plenty of help to keep the situation under control. A few kids — maybe twenty out of the 97,000 total—got to be a nuisance to those sitting near them, so we took them out and gave them their money back. About half of those returned to apologize and beg to be re-admitted to the theater. I worked at the Paramount on Broadway during both the Benny Goodman and the first Sinatra engagements, and they were wilder.

"And that subway train that got torn up . . . how do we know whether those kids were in the theater? Or, if they were, how they acted in other situations? We had no malicious damage here. When the kids got excited, they did bounce up and down pretty hard, so now we've got some seats out, having the springs replaced. But that's only normal wear and tear."

Perhaps the lack of serious commotion surprised everyone—for, when the Feld Brothers' "Biggest Rock 'n' Roll Show of 1956"—headlining Bill Haley and His Comets—packed 5,500 young people into the 4,400-seat Warner Theater in Atlantic City, Variety headlined, "Rock 'N' Roll Makes News: Teenagers Behave."

One who was not surprised was Ted Steele, whose Bandstand on WOR-TV, in New York, brings high-school students to the studio for a daily dancing party. Said Ted, "We've been playing rock 'n' roll since it first reached the hit list and we've had no problem. In fact, we're crazy about it, for all of a sudden we noticed the kids, instead of just shuffling around, were learning to dance again."

The Arthur Murrays are so enthusiastic about rock 'n' roll that they devoted an entire television program to demonstrating steps. "We're all for it," says Mrs. Murray. "Arthur thinks it indicates that world tensions are easing up. Kids dare be kids again, with more playful, jollier dances than we've been seeing." She herself found it a welcome contrast to the sultry, slow-moving "hugging" dances which she thinks too potent in arousing emotions. "Kids who monkey around with such dangerous business can get carried away and ruin their lives. We like energetic dances for teens. In rock 'n' roll, they can jump around, have a wonderful time. Rock 'n' roll dangerous? If a teen couple really dances it, I don't see how they have sufficient energy left to want anything more than a hamburger and milk."

Willie Bryant, the ABC Radio r&r specialist, who is a former "mayor" of Harlem, meets another criticism head-on, with the sage remark, "You don't hear music playing on the corners where the fighting starts."

How long will rock 'n' roll last? Paul Whiteman says, "Three years ago, when some people were giving it five weeks, I said five years. But we'll always have traces of the beat." Meanwhile, Freed points out that rock 'n' roll is changing. "It's not enough now for a number to be merely loud and wild. The kids are getting choosey. They're going for slower, more musical records."

Joe Carlton, who is the artists-and-repertoire chief for RCA Victor's popular music division, confirms their guess—with sales records to back his opinions. He also comments: "One good effect is that it is teaching kids to have a basic appreciation of harmony. Analyze some of the hits and you'll find that, musically, they are intricate. When kids can pick out those harmonies, rather than just melody, they've learned something."

That learning, he thinks, predicts a lasting effect: "Rock 'n' roll is like a new word added to the language. The beat will be refined and used in a more subtle manner than you're now hearing, but I doubt if it ever will be lost. A hundred years from now there will be traces of it in the classics."

Helen Bolstad
TV Radio Mirror
September 1956

DR. JIVE
-

Joshua captured Jericho with music. Tommy Smalls has done likewise to New York. Five years ago, this Georgian marched north to Gotham and settled behind a turntable and a WWRL microphone. It was historic. . . . First off, the dynamic invader acquired the title of "Dr. Jive, the medical hipster." He prescribed rock 'n' roll on The Dr. Jive Show, heard Monday through Saturday from 3:05 to 5:30 P.M.—emanating from WWRL's Woodside studios—and weekdays from 10:30 to midnight and Saturday from 10 to midnight —emanating from Small's Paradise, an uptown landmark which Tommy also acquired. . . . Tommy piloted the Dr. Jive moniker to national fame and a 100,000 fan club following. Then Dr. Jive began to acquire other titles. Some people called him "father" of rock 'n' roll. Others said he was "king." Thousands elected him Honorary Mayor of Harlem, the first disc jockey to be so honored. It was all, in the language of rock 'n' roll, "very dap." And it all confirmed some of Tommy's pet theories. . . . This peppery twentyseven-year old has been spinning rock 'n' roll, under the name of rhythm and blues, since 1946, when he first went on the air down South. At that time, he grins, he was "a crusading newspaperman." One of his crusades was to get the local radio station to hire a negro. When the prospective announcer had to leave for the Navy, Tommy substituted and found himself a new career—and a new crusade. . . . "No form of music today expresses itself like rock 'n' roll," he says. It doesn't, Tommy insists, only appeal to teenagers. His in-person revues at the Brooklyn Paramount and Apollo Theaters are crowded with older folks, who wait in line just as long as the youngsters. And, in answer to those who associate rock 'n' roll with delinquency, Tommy says: "I want to tell you something. A teenager can't stick up a store or be a delinquent when he's listening to music or rising early in the morning to stand in line all day to attend a show. When I was growing up, it was the big band era. Now it's rock 'n' roll. Every parental generation has listened to the music the youngsters dig and said it was bad for them. But what was bad for the parents when they were young? It's the music that today is called 'standards,' the music we now accept." . . . Tommy spends much of his free time combating delinquency—working with PAL, with community centers, giving record hops. Tommy Smalls is still crusading. And, while music can't cure all that ails the world, Dr. Jive thinks rock 'n' roll is mighty potent medicine.

TV Radio Mirror
September 1956

AUGUST

Variety August 1913

VAUDEVILLE TO ABOLISH INTERMISSION BECAUSE OF PROHIBITION
Vaudeville House Managers Claim That It Slows Up the Show. Was Begun Years Ago So House Could Sell Booze.
-
Now that prohibition seems assured a prominent eastern theatrical manager is of the opinion that intermissions will be eliminated from all vaudeville and burlesque houses in the near future. The managers have long contended that an intermission slowed up a show and that a vaudeville act drawing the opening intermission spot had to contend with the same conditions that make the No. 1 spot obnoxious. Another angle is the salary paid, an act in this position, and the antagonism of artists when offered that position, with a resulting deterioration in value received.

In the old days when theatres were licensed to sell liquor and the venders passed among the vaudeville and burlesque patrons offering their wares there was no thought of an intermission. As show business advanced legislation came into being that obliterated the beverages from the theatres and the property adjoining the houses was utilized as a haven for the thirsty. It was often controlled by the theatre owners and the intermission was a natural development.

Since the installation of the torrid legislation a noticeable change has come over the complexion of the properties adjoining theatres. Ice cream parlors and orange juice booths have supplanted the saloons. A Western manager who recently installed an ice cream booth in his theatre has sounded the key note for a new source of revenue for the theatre owner. This enterprising individual eliminated his intermissions and the thirsty patrons can get refreshments by a visit to the back of the house any time during the performance. He argues that the new order makes a hit with his female patrons who remain stated during intermission and endured the desertion of male escorts because it was a matter of custom.

Variety
August 1919

JOHNNY CASH: THE APOSTLE OF THE UPROOTED

Johnny Cash
has Big River blues in his voice . . . and the sound of the prairie wind. On his guitar, he plays "an old standard country beat with the rhythm accented and intensified." But, in this, his listeners find the drive of America on the go ... to work, to war, to love—and, sometimes, just to go. His song titles, too, carry the theme: "I Walk the Line," "There You Go," "Next in Line," "Train of Love," "So Doggone Lonesome," "Don't Make Me Go." Intense, talented Johnny has a right to be the apostle of the uprooted.
Kingsland, Arkansas, was grim, heartbreaking country when Johnny was born February 26, 1932. With the aid of a rehabilitation program, the family moved to forty acres near Dyess. They found no fortune, but they always sang. At 18, he enlisted in the Air Force and met his girl "sixteen nights before I was sent to Germany for three years." Upon his return, they were married. In Memphis, Johnny tried to sell home appliances. He was "doing very bad" when he went over to Sun Records, around the corner from Beale Street, to ask Sam Phillips (the man who discovered Elvis Presley) for an audition. Sam, unimpressed by Johnny's hymn singing, suggested he try writing his own songs—he had had some poems published in Stars and Stripes. Johnny produced "Cry, Cry, Cry," and "Hey, Porter." His friends, Luther Perkins and Marshall Grant, backed him on guitar and bass. Today, the three are in demand for TV and personal appearances. A song evolves by lonely stages for Johnny Out on the road with a show, he gets homesick. Scraps of words and bits of music "come into my head. Then, when I get home, I fish maybe forty, fifty scraps of paper—my notes—out of my pockets and go to work. Then maybe I get a tune."
Many a young hopeful follows the same song-writing formula. Touring rock 'n' roll and hillbilly shows give the boys a chance to try out their tunes before an audience of their own age. If a little studio then cuts a few discs and the tune takes off, both singer and studio are on their way to a fortune. That's the individual side of it—startling, exciting, life-changing for the lucky ones. The collective effect is overpowering. About 150 new recordings—300 songs —are being released each week. If the kids like the tune, it's made, whatever its label. Trade publications such asVariety, Billboard and The Cash Box call it an unprecedented "grass-roots movement," a musical revolution in which the kid next door has almost as much chance for a hit as the professional tunesmith or big-name singer. The field's wide open. Anyone can win —if he has the talent and personality that speak to America's teenagers in rhythms which pulse with their own heartbeat.
TV Radio Mirror
August 1957
-