-



-
Blind Willie McTell
American blues singer, songwriter and guitarist William Samuel McTell was born on May 5, 1901 in Thomson, Georgia.

During the late twenties and thirties, he appeared before most of the recording agents who came to Atlanta.

He recorded his first sides for the Victor company in 1927 in Atlanta. He later recorded for Columbia, Okeh, Vocalion, Decca, Library of Congress, Atlantic, Regal.
"Sister got 'em, daddy got 'em
Brother got 'em, mama got 'em
Woke up this morning, we had them Statesboro blues
I looked over in the corner,
Grandpa and grandma had 'em too."
~ Statesboro Blues
Blind Willie McTell, Composer
-
Blind Willie McTell died in Milledgeville, Georgia in 1959.
The Allman Brothers Band recorded "Statesboro Blues" in New York in 1971. At The Filmore remains one of the best-selling records in the band's catalogue.
The White Stripes dedicated their 2000 album De Stijl to McTell and covered his song "Your Southern Can Is Mine"

LINKS

Blind Willie McTell Blues Festival
Thomson, GA
www.blindwillie.com

Southernmusic.net has been online every day since 1997.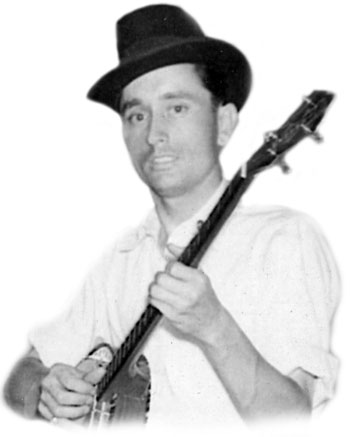 MY MUSICAL LIFE
By Carl P. McConnell

Mabel McConnell talks about the Carter Family, Doc & Carl,
The Original Virginia Boys and the early days of radio.
---