-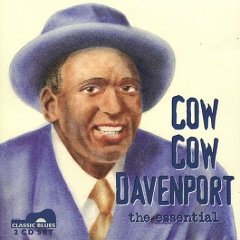 Cow Cow Davenport
( born April 23, 1894, Anniston, Ala.;
died December 2, 1956, Cleveland, Ohio)
Cow Cow Davenport was one of the earliest boogie-woogie pianists. His walking bass figures and rag-flavored rhythms along with his trademark tune, "Cow Cow Blues," helped give life to the fledgling boogie-woogie piano style in the 1920s.

Davenport had some piano training as a youth but was mostly self-taught. Basing his early style on what he heard from ragtime piano players, Davenport worked with carnivals and vaudeville troupes, eventually creating an act called Davenport and Co. with singer Dora Carr. Together they played the TOBA (Theater Owners' Booking Association) circuit in the early 1920s and recorded together.

Although the duo was fairly successful, Carr left Davenport in the mid-'20s, after which Davenport wrote "Cow Cow Blues," one of the most popular boogie-woogie piano tunes ever recorded. Robert Santelli -- The Big Book of Blues : A Biographical Encyclopedia
---
-
Southernmusic.net has been online every day since 1997.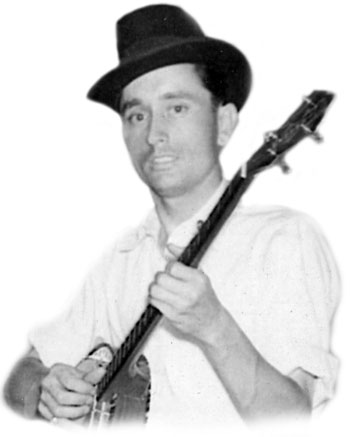 MY MUSICAL LIFE
By Carl P. McConnell

Mabel McConnell talks about the Carter Family, Doc & Carl,
The Original Virginia Boys and the early days of radio.-
---

But for a few twists of fate, Atlanta could easily have grown to be the recording center that Nashville is today.Pickin' on Peachtree traces Atlanta's emergence in the 1920s as a major force in country recording and radio broadcasting, a position of dominance it enjoyed for some forty years. From the Old Time Fiddlers' Conventions and barn dances through the rise of station WSB and other key radio outlets, Wayne W. Daniel thoroughly documents the consolidation of country music as big business in Atlanta. He also profiles a vast array of performers, radio personalities, and recording moguls who transformed the Peachtree city into the nerve center of early country music.
---